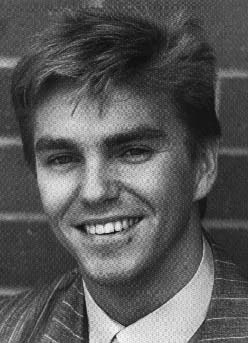 The Robert Hicks Band is a sophisticated and exciting ensemble specializing in the popular and timeless jazz forms of the late forties and fifties. Band leader and vocalist Hicks demonstrates a polished, vibrant and effortless style, reminiscent of the very best combos and big bands of the past.
His own original arrangements and orchestrations reflect a unique West Coast style, influenced by Miles Davis, Gerry Mulligan and early Henry Mancini.
His voice has been compared to a young Chet Baker and his style hearkens back to Nat King Cole and Ella Fitzgerald.
Hicks weaves unique harmonies and textures around a tasty blend of swing, Latin, bop, cool, standards and lush ballads. The program is fresh, modern, surprising and eclectic within the genre. If you want an ensemble for an evening of elegant and romantic, yet fun and exciting music on the dance floor, the Robert Hicks Band is just the ticket.

INSTRUMENTS
The main group is a seven-piece comprised of PAUL MAZZIO, trumpet; LEE WUTHENOW, tenor sax; MIKE HORSFALL, vibes; DAN FAEHNLE, guitar; ANDRE ST. JAMES, bass; MEL BROWN, drums. Hicks is an accomplished pianist who works as a soloist or in duo, trio, quartet, quintet or even 18-piece formats. In addition to their usual material, they are happy to play as many of your requests as possible. Their music is appropriate for concerts, clubs, festive occasions, dinner/dancing and can accommodate if you want background/easy listening.