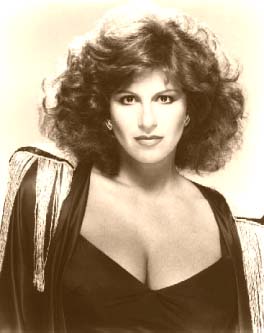 "Lainie's voice is like fine wine, sparkling and mellow...it keeps flowing--smooth and tasty." -LENA HORNE
"Lainie slays me. Supremely sexy, knowing, and worldly wise, these are the songs she was born to sing. How wonderful to have her recording again." -BETTE MIDLER
LAINIE KAZAN is a multi-award winner in film, television and on stage. Kazan began her career as Barbra Streisand's understudy in the Broadway production of "Funny Girl." She soon became the "chanteuse" of her native New York, appearing in nightclubs and as a guest on virtually every top variety and talk show on television. She appeared on "The Dean Martin Show" an unequalled 26 times, hosted her own variety special on NBC and opened the popular "Lainie's Room" and "Lainie's Room East" at the Los Angeles and New York Playboy Clubs.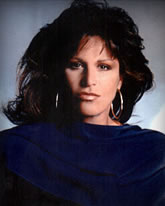 Appearing at San Francisco's Fairmont Hotel, she attracted the attention of Francis Ford Coppola who offered her a role in "One from the Heart." The following year, Kazan was nominated for a Golden Globe Award as "Best Supporting Actress" in Richard Benjamin's "My Favorite Year" with Peter O'Toole. Her other films include "Lust in the Dust" with Tab Hunter and Divine, "Delta Force" with Chuck Norris, "Beaches" with Bette Midler, "The Cemetery Club" with Diane Ladd and Ellen Burstyn, "29th St." with Danny Aiello and Anthony LaPaglia, "The Associate" with Whoopi Goldberg, "Love Is All There Is" with Paul Sorvino, Renee Taylor and Angelina Jolie, "The Big Hit" with Mark Wahlberg and "The Crew" with Richard Dreyfuss and Burt Reynolds. Most recently Kazan received rave reviews in "What's Cooking?" where she shared the screen with Mercedes Ruehl, Julianna Margolis, Joan Chin, Alfre Woodard, and Kyra Sedgewick. Lainie just finished shooting "My Big Fat Greek Wedding" for Tom Hanks' Playtone Pictures.
Kazan was nominated for an Emmy Award for her performance on "St. Elsewhere" and received a CableACE Award nomination for "The Paper Chase." She had a recurring role on "The Nanny" and played Kirstie Alley's mother on "Veronica's Closet." Also, she guest-starred on a highly rated "Touched By An Angel" and starred in the children's special "Safety Patrol" for the "Wonderful World of Disney."
Kazan received a Tony nomination for her reprisal of her original role in the musical version of "My Favorite Year" at Lincoln Center. She produced and starred on Broadway with Bette Midler, Madeline Kahn, Patti LuPone, Elaine Stritch and Andrea Martin in "Doin' What Comes Natur'lly," an all star tribute to Ethel Merman and benefit for the Gay Men's Health Crisis. She has also appeared in Regional productions of "A Little Night Music," "The Rink," "Man of La Mancha," "The Rose Tattoo," "Gypsy," "Who's Afraid of Virginia Woolf?," "Hello Dolly," "Fiddler on the Roof," "Orpheus Descending," and "Plaza Suite," among others.
Kazan has sung with the Boston Pops and the Cleveland Pops and performed to sold out houses throughout Europe, Asia and Las Vegas and at such venues as The Greek Theatre, Harrah's, Trump Castle and the hallowed stages of New York's Rainbow and Stars, Tatou and Tavern on the Green. A recording artist, her CDs include her jazz collections, "Lainie Kazan ­ In The Groove" and "Body and Soul." She is a frequent headliner at The Algonquin and Regency Hotel's in New York City and stages throughout the country. Lainie serves on the board for the Young Musician's Foundation, AIDS Project LA and B'nai Brith, to name just a few.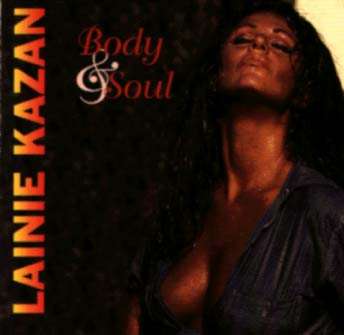 Now Available On Music Masters Jazz Label
Distributed by BMG Music