Mark Nadler in a Nutshell
Reviews and E-Quotes: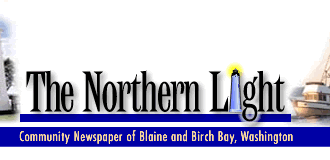 Viewpoint
By Richard Clark
Given the gravity of my responsibility as a music reporter for The Northern Light, I naturally appeared at our performing arts center 15 minutes early Saturday evening. In hand were my new ballpoint pen, my writing pad, and the usual handouts distributed at the door. I had time quietly to relax and mentally prepare for the appearance of Mark Nadler, featured performer of Carnegie Hall fame. I peacefully meditated.
Then everyone was startled when a man in formal concert attire – black and white as a penguin – suddenly materialized in my presence minutes before the show began. "Are you Dick Clark, the famous piano teacher-slash-critic?" he shouted. I was totally discombobulated. The audience snickered. Mental preparation? Meditation? Forget it! What on earth was happening here?
Soon, I realized this was nothing less than the extraordinary style of "Mark Nadler in a Nutshell," the 43-year-old musician who was raised in Iowa, a state where there are 3.2 pigs for every inhabitant. "And I'm a Jew," he said. So what can one make of this man who – apart from facial expressions like Mr. Bean – looks a little like Horowitz, moves about the stage like Spiderman, entertains like Victor Borge, sings like Pavarotti and dances like Fred Astaire? The answer, in a word, is either eccentric or multi-talented, I don't know which.
Suddenly, he made a mad dash for the stage, bounced upon it like a teenaged hurdle jumper (not once did he use the stairs), dropped onto the piano bench and, without touching a key, began singing an upbeat song that I didn't know.
After singing a few measures, he added the piano, and I realized this man had a rare gift called perfect pitch. Mark's music was an immediate hit, but had it not been for George Gershwin, the evening would have been guided by hilarious pandemonium. Brooklyn-born Gershwin, who died of brain cancer at age 40 in 1937, brought Tin Pan Alley into Hollywood's limelight nanoseconds before the Big Band Era popularized his music – songs that became American classics. And Mark obviously loves him.
Nadler was hardly in a nutshell when it came to needling his audience. Noticing someone from Custer had tardily crept into the auditorium, he stopped the music and yelled, "I came all the way from New York, and I got here on time!
"Then there was the "Vodka" song, "the vodka that makes you feel a little oddka." Along came Sandy with a glass of "vodka" that she quietly placed on the piano. As he slowly imbibed, his behavior grew relaxed, until he was tinkling the ivories while lying on the floor, quite "drunk."
He didn't play any Chopin, but he made up for it with Chopsticks. I think he initiated his tap dancing routine with that piece. Or maybe it was something by Scott Joplin; I can't remember. He would sit, play and tap dance, or dance around the piano bench while poking chords as he passed by the keys. Then he broadened the circle by tap dancing around the piano.
He walked into the audience, as was his manner on several occasions, and he asked if anyone wished for him to play their favorite piece. It was Kathy's birthday, and she requested "Somewhere Over the Rainbow." Well, he happened to hate that piece, but he agreed to play another that had "many of the same notes." I think it was "All that Jazz."
Nearly all of the selections he played and sang were by Gershwin. Mark's most unusual presentation, in my opinion, was a set of pieces called "I Love a Piano." Before long, he was belting out "The Rhapsody in Blue" in fine form. On Lincoln's birthday in 1924, Paul Whiteman and his orchestra premiered Gershwin's masterpiece at Aeolian Hall and emancipated American popular music. "Gershwin made a lady out of jazz," said Walter Damrosch. But what made Mark's rendition so fascinating was the way in which he turned the Rhapsody into an accompaniment for "'S Wonderful," which he also sang – a complicated three-way connection between two overlapping compositions plus his voice.
He had come from Swift Current, where "nothing was swift but the current." But he emoted over the wonderful Blaine people, and with a voice sweet as maple syrup, said, "We are bonding." The audience, I'm sure, was deeply touched, but I couldn't help wondering what he would say about Blaine the moment he performed in Longview the next afternoon.
The audience played a prominent role in the show. Spontaneity was key. There was no room for shyness. While time was running out at nine o'clock, he pulled about 15 women of varied ages from their seats, lined them up on the stage, and taught them to link arms and kick like cancan girls while he accompanied them. Patricia was the winner. The audience roared its delight.
Upon receiving a standing ovation, Mark agreed to play an encore. It was "Somewhere Over the Rainbow." Well, happy birthday, Kathy.
E-Quotes
What a talent! I honestly don't know how he does it all. They would have to come up with a broader and better expression than "triple threat" to describe this man. Mr. Nadler is a terrific singer, an accomplished piano player (whether accompanying another singer, himself - how he plays without looking at the keys and while singing another melody, ala Gershwin's Rhapsody In Blue/'S Wonderful piece, or while doing "dancing feet," is beyond me - or playing a classical piece) and a consummate dancer. As if that isn't enough, he is funnier and more witty than many people who make their living doing standup comedy. And talk about "working a room." He doesn't let up for a minute! How does he remember the names of all the audience members he makes contact with, both in and outside of the theater? This man is truly amazing! What energy. What a memory. Whatever Mr. Nadler is on, I want some! Legendary songwriter Ervin Drake ("Good Morning Heartache," "I Believe," and "It Was a Very Good Year," to name a few) stated it best when he said in an e-mail to me,"Mark is the best entertainer in this country - maybe in the world."
This was one of the best and most entertaining shows I have seen and, as an almost 30 year entertainment writer, I have seen plenty. No pyrotechnics, no dancing girls (except the "volunteers" from the audience), no big orchestras, no feathers and rhinestones, no gimmicks, just pure talent, oozing from every pore (lesser men call it sweat!). Feel free to quote me...again!
Put my name on the reservations list for Mark Nadler's next appearance in Las Vegas. I'm there!
(Queen) Esther Lynn
Hello Arthur
There was no press after the show due to Tony (from Review Journal) sick and not able to attend the show.
It is always a pleasure to have Mark's SOLD OUT performances here at Charleston Heights Arts Center in Las Vegas.
Our audience enjoy Marks performances and rave about how wonderful and talented he is and always asks when we will have him back.
Comments from our patrons:
Wonderful surprise - he was delightful and unique
Wonderful show! Would be a bargain at twice the price
Excellent performer
Fabulous performer - great show
What a treat - enjoyed Mark's performance immensely
Great performance with lots of audience interaction
We need more shows like this - fabulous
Show was wonderful - loved it!

Thanks Arthur
Linda
MARK NADLER AT THE TILLES CENTER
MAY 1, 2004
Arthur:
I am truly overwhelmed with Mark Nadler's performance at Tilles Center last Saturday. His energy, talent and sense of humor is outstanding. After the show many members of the audience stopped to tell me how much they enjoyed him. What more can a presenter ask.

Jack Globenfelt
Executive Producer
E-QUOTES FROM AUDIENCE MEMBERS:
From: RONTEPPINS@aol.com
Date: May 2, 2004 11:03:04 PM EDT
Subject: You are one unbelievable performer

Dear Mark,
My husband and I saw you at Tilles last Saturday and in that unfortunate overheated room, you gave the most spectacular performance! We wondered where you had been and then we realized perhaps "where have we been?"
We loved your humor, pathos and unsurpassed talent. I thought that this must be what my mother who is 94 felt like when she watched Gene Kelly.
Please put us on your mailing list.
Elaine Clayman
Ron Tepperman
150 East 69th Street, Apartment 24J
NYC 10021
---
From: Fishel247@aol.com
Date: May 2, 2004 11:58:27 PM EDT

Subject: Tilles Center

We are subscribers at Tilles (Cabaret) for several years, and I've never written to a performer yet. However, your performance was more than great and you deserved the several standing ovations we gave. I've never heard your name before getting the Tilles brochure last year, but will never forget your name now. So, again, I thank you for a most wonderful evening (we attended the second show) and I would certainly try to see you again May 21 in Flushing. (We live on the border of Nassau/Queens). I wish you much success, you certainly earn it up there on that stage.
Phil Plafker
---
From: Edith Rae Brown
Date: May 2, 2004 6:33:39 PM EDT
To: marknadler@mindspring.com
Subject: Tillis Center performance last night

Hello Mark,
Your talent is beyond amazing and I just don't have the time to go to my thesaurus to find and write every complimentary adjective listed to describe how much my husband and I (is it "me" or "I") were euphoric over your performance last night. Congratulations and thank you for giving us so much of yourself. It was sheer joy. We don't know how you are able to put on two shows almost back to back. We hope you are not flat on your back today............... We brought two other couples with us last night and we all just loved your incredible talent. I had raved about that talent before we arrived and you went beyond my expectations. I am giving you my address so please keep me on your mailing list and let me know when you are in the city or out on Long Island. With all good wishes for continued success with your talent, creativity, incredible showmanship and to round it off... .all aspects of your life in good health. There I wished you it all!

Congratulations, in friendship,
Edith & Paul Brown
1494 Cedar Swamp Road
Brookville, New York 11545
www.edithraebrown.com
MARK NADLER IN A NUTSHELL
CONCERT E-QUOTES
| | |
| --- | --- |
| Subj: | RE: MARK NADLER |
| Date: | 7/7/2005 4:14:05 P.M. Eastern Daylight Time |
| From: | |
| To: | |
Thank you Arthur!
"Mark Nadler gave a phenomenal performance at Lakeside. His energy is unsurpassed – he started 'running' 15 minutes before the show with our audience, and never stopped until the last note was played. We had our largest audience of the season for his show, and they are still stopping me on the street to tell him how much they enjoyed his antics onstage. I would highly recommend Mark to any event producer – you get more than your money's worth from his outstanding talent. We'll definitely have him back!
"Shirley StaryLakeside Association
| | |
| --- | --- |
| Subj: | Mark Nadler quote |
| Date: | 10/14/2004 10:58:49 A.M. Eastern Standard Time |
| From: | |
| To: | |
Putting comedian/pianist Mark Nadler on my chamber music series might have been a stretch, but it worked. We bought in new audience members who came for the laughs and yet managed not to offend the hard core classical listeners. Mark has almost too much talent – he could be a successful stand up comedian or a full-fledged concert pianist, but has settled on both careers. The school matinee for 1200 hard-to-please 8th graders was a popular as a circus, but also filled with delightful insights into the great American songbook.
Corby Skinner
Alberta Bair Theater
Billings, Montana
Thanks Arthur – Mark was a sweetheart. And what talent!
| | |
| --- | --- |
| Subj: | RE: MARK NADLER |
| Date: | 3/22/2005 11:09:58 AM Eastern Standard Time |
| From: | |
| To: | |
Mark's show was wonderful. "Mark Nadlier is Victor Borge, Liberace and Dame Edna wrapped up into one hysterically funny show." He was also a pleasure to work with. I'm seriously contemplating bringing him back in June 2006.
Regards.
Carrie
| | |
| --- | --- |
| Subj: | Mark Nadler e-quote |
| Date: | 1/24/2005 10:07:19 P.M. Eastern Standard Time |
| From: | |
| To: | |
"Mark Nadler offers the unique performance for audiences of all ages.
His rapport with his audience may be his most outstanding and endearing
quality. He literally wraps the audience in his manic presence, running
around the auditorium engaging members of the audience in all aspects
of his show. Not to be missed!"
| | |
| --- | --- |
| Subj: | Mark Nadler |
| Date: | 1/31/2005 11:05:24 A.M. Eastern Standard Time |
| From: | |
| To: | |
Good morning, Arthur
I am writing to let you know how much our audience loved Mark. He knocked
their socks off. He got the quickest, and longest, standing O that I have
seen from our audience.
Lots of compliments coming our way for our great selection!
Mark was a personal delight to have with us. Alyce and I truly enjoyed the
short time he spent at our home before curtain.

Jay Jantzen
President,Redmond Community Concert Association
| | |
| --- | --- |
| Subj: | Mark Nadler /RENO |
| Date: | 10/28/2004 9:09:27 A.M. Eastern Standard Time |
| From: | |
| To: | |
Arthur, Mark gave a brilliant performance last evening for the Reno/Sparks audience. His energy and humor were infectious and the audience warmed to him immediately. He has a way of sharing himself with the audience that every one felt they had met a personal friend. What a delightful young man.
Marian Holten
| | |
| --- | --- |
| Subj: | RE: MARK NADLER |
| Date: | 10/27/2004 10:52:31 A.M. Eastern Standard Time |
| From: | |
| To: | |
Hi Arthur,
We so enjoyed Mark Nadler. One of our marketing tools was to contact all the "Red Hat Societies" in town and invite them for a night out. Many of them came in their purple and red. Mark had several on stage with him. What a sight that was! The entire audience were enthralled with not only his lightheartedness; but his ability to "feel the music" he was playing. It was a joy to hear and see his interpretation of the music. Thanks again for arranging the block. We hope to rebook in the future.
PhyllisPhyllis
ColpittsTheater
Manager
CAM-PLEX Heritage Center
| | |
| --- | --- |
| Subj: | kudos |
| Date: | 5/13/2005 3:54:01 P.M. Eastern Daylight Time |
| From: | |
| To: | marknadler |
| CC: | |
Mark,
Your show was extraordinary. I understand it even continued in the lobby downstairs after I left! You deserve an extra star for spending 2-1/2 hours on the highway and you deserve even more stars for having your telephone calls forwarded so that I was able to reach you and not worry.
I hope your schedule permits you to come back next year. I'll let you know sometime in June what dates we will select for 2006.
Arthur, it was great meeting you at last. You're as nice as you sounded on the phone all these months!
Have a great summer and so on, and so on!
Mary Jane Frankel