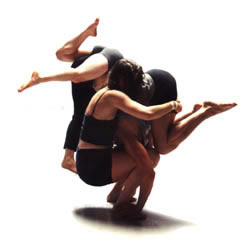 Snappy Dance Theater is a collaborative ensemble that combines the diverse backgrounds of its members to create movement-based works of art having universal significance and appeal. Incorporated in 1997, Snappy has been touring nationally to standing ovations in theaters such as the Egg, in Albany; Bowker Auditorium at Umass, Amherst; The Brooks Centre at Clemson University, South Carolina; St. Luke's in the Fields, NYC; First Night Boston and First Night Mobile, Alabama. Snappy takes the bitter and the sweet of our everyday lives, mixes it with beauty and risk, humor and a soupcon of sadness, and then spins it out to the audience where it raises spirits, raises consciousness, and raises eyebrows!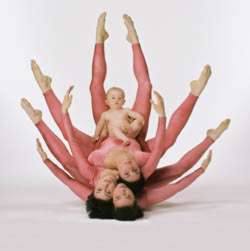 Past commissions for the company have been for Harvard University's production of Eve Ensler's Obie Award-winning play, "The Vagina Monologues"; The Rialto Ensemble in an evening performance of "Rialto Snaps Into Bach"; The Philadelphia Fringe Festival, and Dancers at the Robsham in Boston.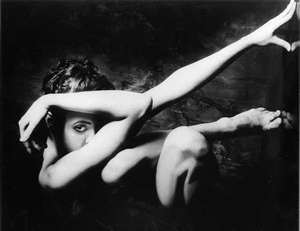 Martha Mason (Artistic Director, dancer) graduated Phi Beta Kappa, Cum Laude from Mount Holyoke College. She has been choreographing and teaching internationally for the past 16 years as well as in New York City and in Boston. As an independent choreographer she has created works for companies in Paris, France; Pingdong, Taiwan; the Lancaster Opera Company, PA; and The New Experimental Theatre in Magnitogorsk, Russia. Martha is on the dance faculty of the Boston Conservatory.